In the Media


The Nassau Guardian Dubs THE POINTE "A Haven of Separate Tranquility" in Feature Story

KEYWORDS: Bahamas CCA South America Development Nassau One Particular Harbour Real Estate Investment & Development THEPOINTE

After touring the long-touted THE POINTE project, The Nassau Guardian National Review featured the project in its article "A New Pointe at an Old Address." The story noted that the project, being developed by CCA South America in downtown Nassau, is connected to Junkanoo Beach and stated, "A walk around the property confirms the developers have been successful in providing a haven of separate tranquility in the middle of an urban jungle."

Meanwhile, One Particular Harbour at THE POINTE received its certificate of occupancy (CO) from the Bahamas Ministry of Public Works on Oct. 16, 2020. The Margaritaville-branded luxury condominium development will be operated by Aimbridge Hospitality.

The Nassau Guardian, the largest newspaper in the Bahamas, recognized that the full completion of THE POINTE project will become an important catalyst for the recovery of the island's economy and will promote further development of local tourism.

As the only mixed-use development in downtown Nassau with its Margaritaville Beach Resort, the One Particular Harbour residential building, Fins Up! Water Park, Pointe Marina and various entertainment options, THE POINTE is the region's most anticipated destination for 2020.

To read more, please see the link below: https://thenassauguardian.com/a-new-pointe-at-an-old-address/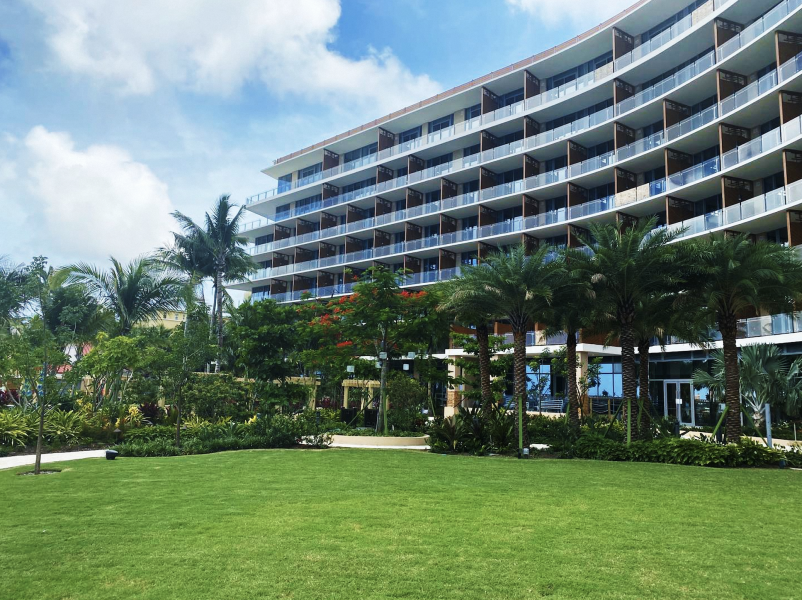 Outdoor relaxing spaces built for One Particular Harbour at THE POINTE.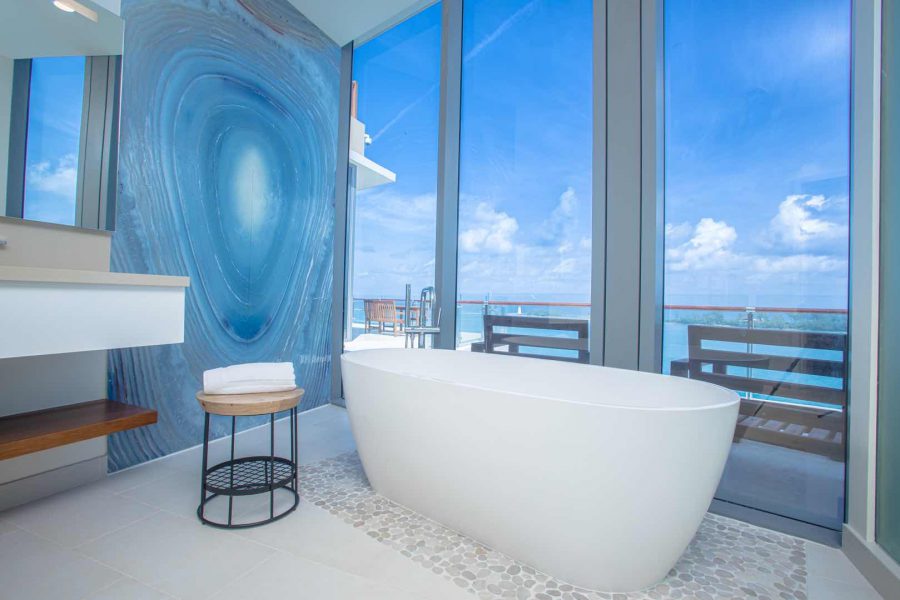 Beautiful ocean view from the bathroom of One Particular Harbour.