PROJECT HIGHLIGHTS
NEWS
The Wittpenn Bridge project achieved substantial completion on Jan. 17, 2022, another crucial milestone reached by the project team.
CCA ranked No. 54 on the Engineering News-Record (ENR) 2021 Top 100 Green Building Contractors list — measured by contracting revenue from projects registered with or certified by third-party rating organization under objective sustainable-design standards. This is the fourth consecutive year CCA has ranked on the list since it submitted its first nomination in 2018.
For the sixth consecutive year, CCA's parent company, CSCEC, ranked No. 1 on Engineering News-Record (ENR)'s Top 250 Global Contractors, with worldwide construction contracting revenue of $195.66 billion.
BILLBOARD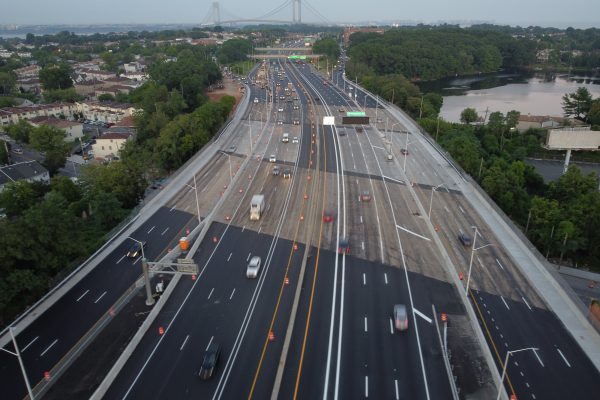 CCA Civil officially completed the Rehabilitation of I-278 Bridges project in New York on Oct. 31, 2020. This design-build contract with the New York State Department of Transportation (NYSDOT) involved the rehabilitation of four bridges on the I-278 Expressway on Staten Island and one bridge over the Gowanus Expressway in Brooklyn.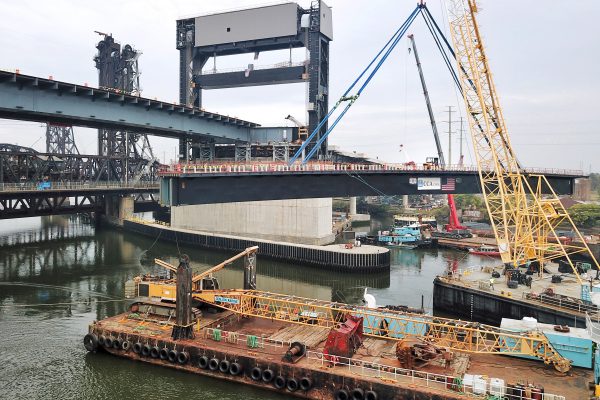 CCA successfully completed the erection and installation of the Wittpenn Bridge's main lift span, the largest lift span under construction in North America. The team worked two shifts over three days from Sept. 24-26 to complete the work.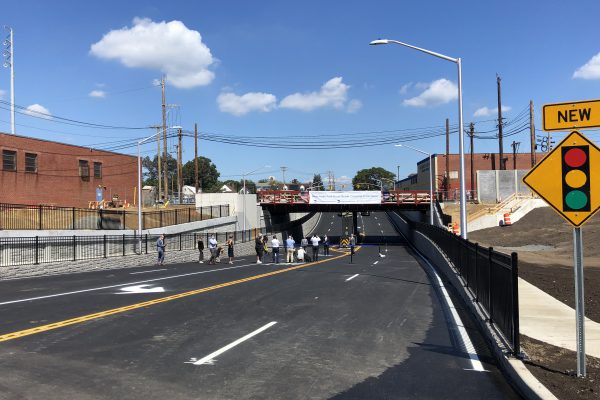 On Aug. 24, 2019, New York Gov. Andrew Cuomo joined MTA officials in New Hyde Park to mark the latest milestone — an underpass running beneath the train tracks — as part of the Long Island Rail Road (LIRR)'s Third Track effort.
FEATURED AWARDS
AND RECOGNITION
2020 National Best of the Best Projects 2019 in the Residential/Hospitality Category from Engineering News-Record (ENR) for the One Thousand Museum project
2019 Regional Best Project Award in the Residential/Hospitality Category from Engineering News-Record (ENR) Southeast for the One Thousand Museum project;
2019 Award of Merit in the Small Project Category for New York from Engineering News-Record (ENR) for the Fisher Houses project;
2019 Construction Achievement of the Year Award from the Metropolitan Section of American Council of Engineering Companies (ACEC) for the Shore (Belt) Parkway Bridge over Gerritsen Inlet project;
2019 Project of the Year from New York State Society of Professional Engineers (NYSSPE) for the Shore (Belt) Parkway Bridge over Gerritsen Inlet project;
2018 Global Best Project from Engineering News-Record (ENR) for the One Thousand Museum project;