News


Largest Lift-Span Erection Completed on the Wittpenn Bridge

KEYWORDS: Bridge CCA Civil Heavy Construction Infrastructure New Jersey Wittpenn Bridge

CCA successfully completed the erection and installation of the Wittpenn Bridge's main lift span, the largest lift span under construction in North America. The team worked two shifts over three days from Sept. 24-26 to complete the work.

The Wittpenn Bridge's main lift span is a steel orthotropic bridge deck measuring 325 feet long and 110 feet wide — almost as large as a football field. It consists of three sections that weigh approximately 700 tons each. Given the colossal weight and scale of the steel deck, the project team utilized the Donjon Chesapeake 1000 crane (Chessy), the largest heavy lift crane on the east coast with 1,000 tons in lifting capacity and 231 feet in boom length, to perform the erection work. Intensive pre-planning and coordination with the New Jersey Department of Transportation, subcontractors, vendors and work crews ensured a safe and precise operation.

Located in Jersey City and Kearny in Hudson County, the Wittpenn Bridge serves as a major connector between Routes 139 and 1 and 9T to the east, and the New Jersey Turnpike Interchange 15W and Newark/Jersey City Turnpike to the west. CCA Civil's job is to replace the 90-year-old bridge with a new one south of the existing bridge. In the closed position, the Wittpenn Bridge's newly constructed vertical lift span will provide a minimum vertical clearance of 70-foot above water versus the existing bridge's 35-foot clearance over the Hackensack River, minimizing the need to lift the bridge and improving vehicular and marine traffic flows.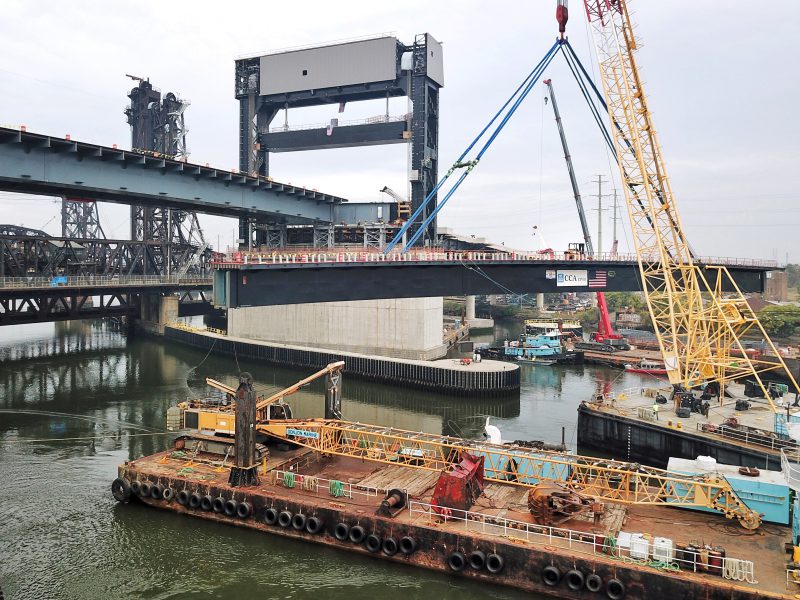 Chesapeake 1000 erecting the final span section over Hackensack River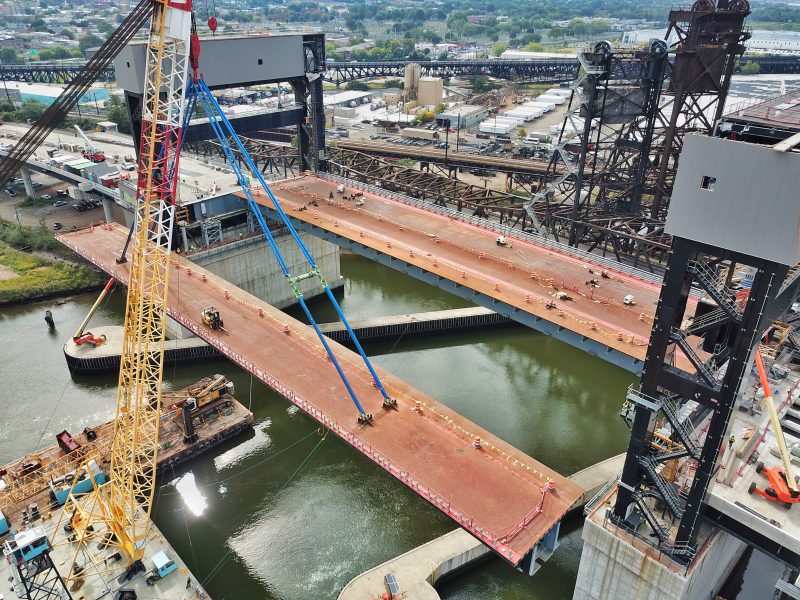 The third piece of span section in position between two structural towers