News


CSCEC Vice President Yong Zhou Meets with Panamanian President Juan Carlos Varela

KEYWORDS: CCA CCA South America CSCEC Panama Panamanian President

CSCEC Vice President Yong Zhou met with Panamanian President Juan Carlos Varela in Guangzhou, China on March 31, 2019.

Also attending the meeting were Panama Minister of Commerce Nestor Gonzalez, Panamanian Ambassador to China Francisco Escobar, Panama Canal Authority Chairman Roberto Roy Correa, Tocumen International Airport General Manager Oscar M. Ramírez, CSCEC Overseas Department General Manager Wenjian Chen and CCA Vice Chairman Qinghu Zhou.

During the meeting, Mr. Yong Zhou and President Varela had an in-depth conversation about CSCEC's vision for Panama and CCA's operations in Panama. President Varela said the construction of the Amador Convention Center project and the City of Hope project by CCA demonstrates CSCEC's strong capability of building and delivering high-quality projects globally. He said CSCEC represents the gold standard of Chinese companies doing business abroad and noted that through CCA, CSCEC not only helped Panama cultivate and train outstanding engineers but also provided opportunities to showcase Panama's regional advantages and serve as a platform for bringing Panamanian engineers to the company's projects to other countries in Latin America. He said he hopes that CSCEC will increase its investment in Panama and continue to facilitate the win-win cooperation between Panama and China on the Belt and Road initiative, which benefits the local people.

Mr. Yong Zhou thanked President Varela for his trust, encouragement and support of CSCEC in Panama and confirmed that CSCEC will continue to work diligently on projects and make every effort to ensure that the Amador Convention Center will achieve the substantial completion by the end of April. CSCEC is confident in the Panamanian market and plans to remain in the country and contribute to its prosperity and development.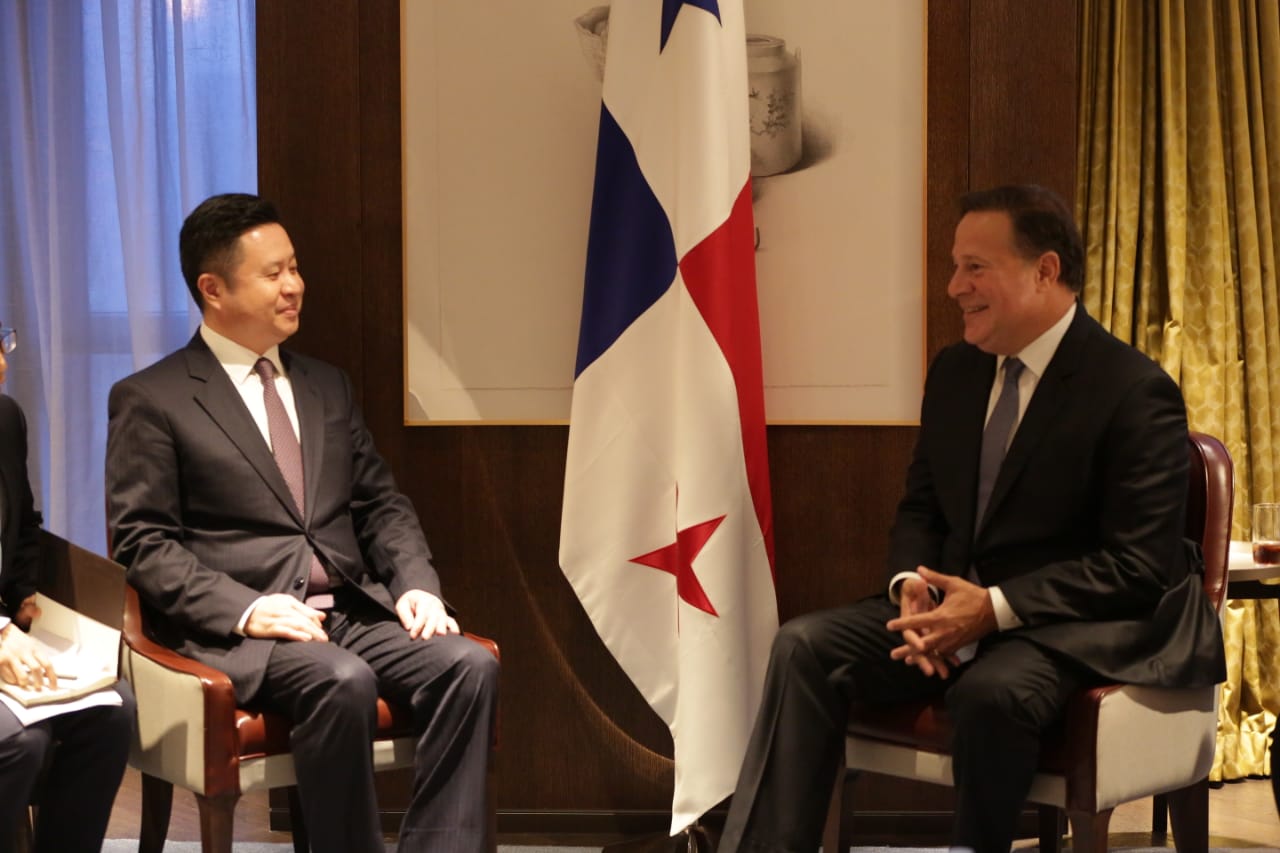 CSCEC Vice President Yong Zhou and Panamanian President Juan Carlos Varela at the meeting. Photo credit: Ministry of the Panamanian Presidency