News


CCA Completed Annual Compliance Training at Headquarters

KEYWORDS: CCA Compliance New Year Training

As part of CCA's Chinese New Year tradition, the company organized its annual compliance training session to kick off the New Year.

This year, CCA's annual compliance training, presented by CCA Compliance Officer Kendelle Argrette, was themed on "Leaders in Compliance Speak!". It was divided into three parts—Share, Teach, Create– that focused on the importance of all CCAers working together to keep the CCA brand thriving and free from legal entanglements.

"Leaders in Compliance Share," shed light on the fact that members of the CCA family of businesses have more in common with each other than they know. During "Leaders in Compliance Teach," attendees were divided to teams to answer tricky questions on ethical situations they may encounter. This annual review helps expand on what each employee has been taught for several years and reinforce their understanding of ethics and compliance.

As the last part of the training, "Leaders in Compliance Create," focused on the CCA Code of Conduct — Guiding Principles. Attendees worked in groups on assigned one code from the Code of Conduct to craft a 15-second presentation based on a certain set of guiding principles. Their goal was to explain the importance of the code to a sister company, the importance of the code to the entire concept of compliance and how one uses that code during daily activities. Even more importantly, they explained how they would use the code to lead if they were a leader by embodying a special leadership word in the presentation.

By the end of the training, attendees understood that they needed to remain vigilant about their personal compliance to ensure that the law was not breached. While the guiding principles applied to CCA, CCAers were the embodiment of best business practices for any successful, sustainable and innovative global entity that understands and appreciates the role of strong leadership in the workplace.

The completion of "Leaders in Compliance Speak!" at CCA headquarters marks the start of a serious of compliance program rolling out throughout 2020.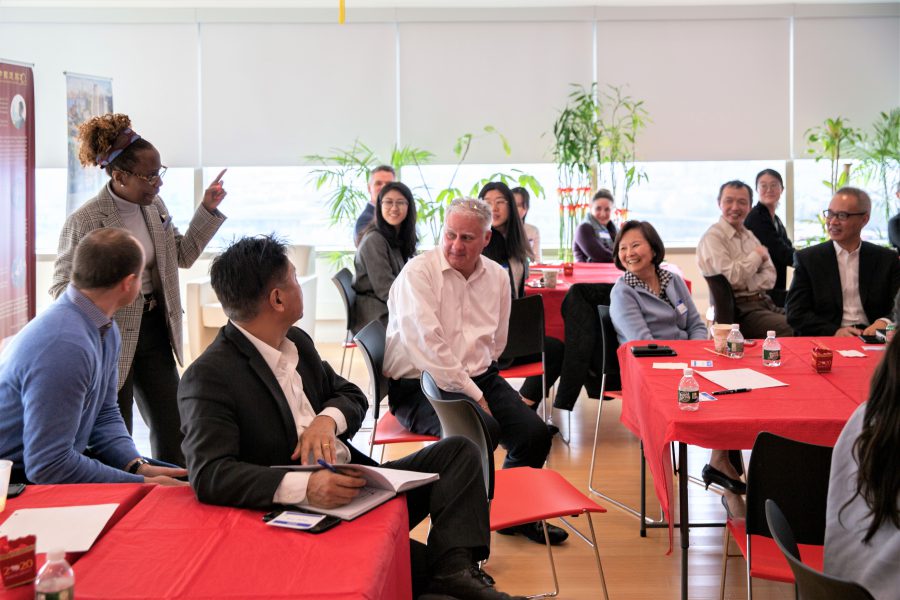 "
CCA employees take their annual compliance training.