News


CCA Civil Completes Replacement of First Rail Road Bridge of LIRR Expansion Project

KEYWORDS: Infrastructure LIRR Long Island Rail Road MTA New York

The replacement of the 66-year-old Cherry Lane bridge was completed on June 3, 2019, marking the first milestone of the Long Island Rail Road (LIRR) Expansion Project.

The newly built bridge is a steel structure with a single span and three tracks. It is designed for a service life of 100 years. To avoid the disruption of weekday commuting, the replacement had to be completed over the weekend within 48 hours. Following a strict and tight schedule, the crew worked to take down the existing rail bridge carrying the LIRR's tracks over Cherry Lane and replace it with a newly assembled one efficiently and on time.

Third Track Contractors, a partnership between CCA Civil, Dragados USA, John P. Picone and Halmar International Construction, won the $1.8 billion LIRR Expansion project on Dec. 13, 2017. The project, from Floral Park in Queens to Hicksville on Long Island, is an important part of the $6 billion infrastructure improvement of New York's Long Island Rail System. Considered the largest single-phase construction contract awarded by MTA, the project drew extensive attention from the New York government and locals. New York Deputy Gov. Kathy Hochul visited the project during construction to be with the team.

Initially built in 1834, LIRR has 126 stops in Manhattan, Queens, Brooklyn and Long Island, providing transportation to the entire metropolitan area. Upon its completion, the commuting system of the Long Island area will be significantly improved and will stimulate growth of the regional economy.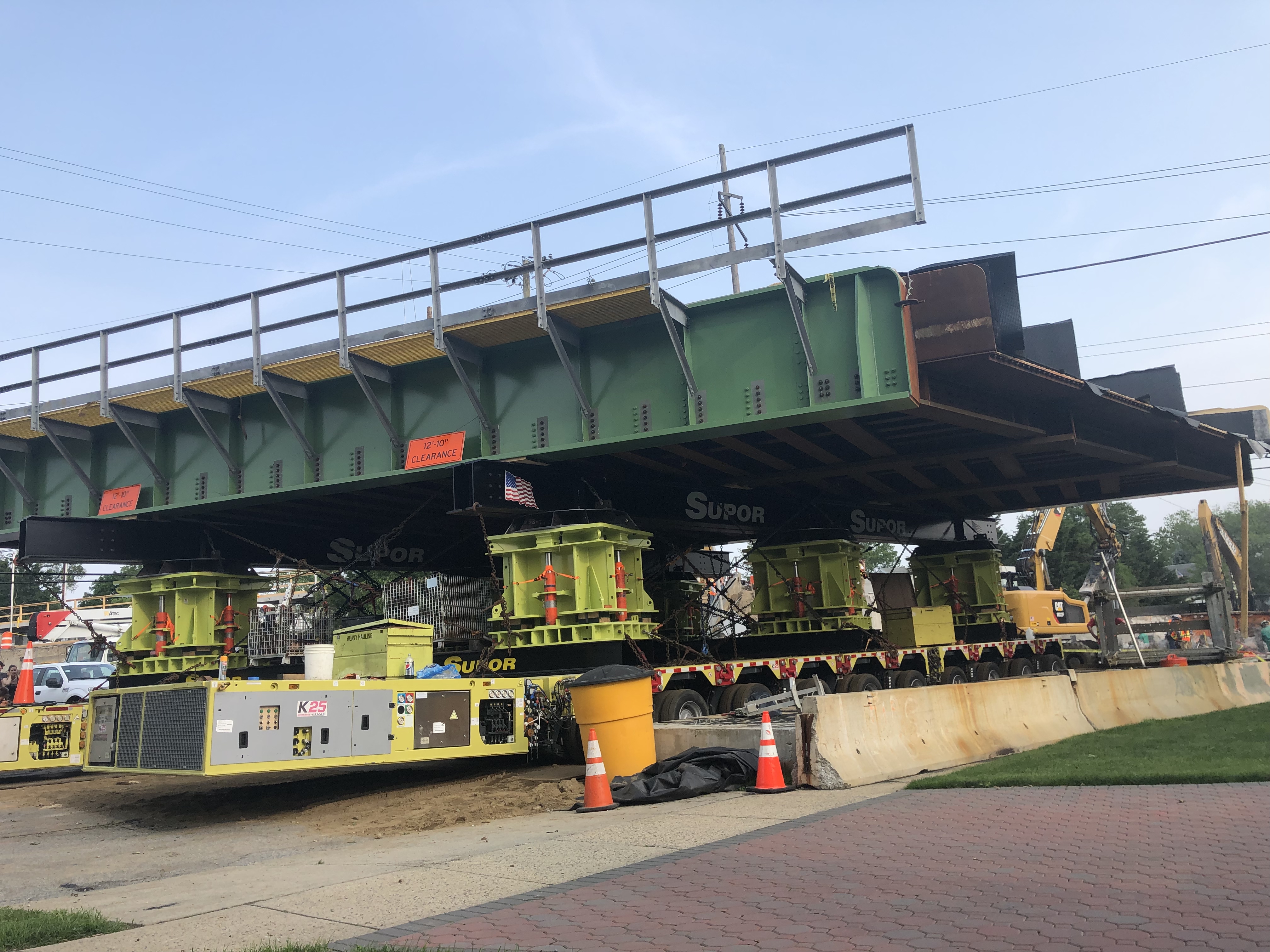 The newly assembled rail bridge takes the place of the 66-year-old Cherry Lane bridge.