Press Releases


CCA Civil Names Robert Leonetti New President

KEYWORDS: Announcement CCA Civil

China Construction America (CCA) announced today that Robert Leonetti has been appointed President of CCA Civil, Inc., the heavy civil and infrastructure construction business of CCA, effective July 15, 2019.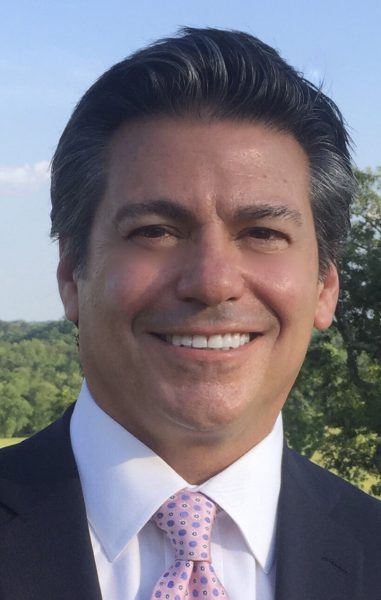 Mr. Leonetti will be responsible for managing CCA Civil Inc.'s overall business working from the company's headquarters in Morristown, NJ. He has more than 40 years of experience in the construction industry, serving in a variety of leadership roles for national construction firms.
"Bob is well-known for consistently delivering strong results in financial and operational performance, as well as customer service and safety," said CCA Civil, Inc. Chairman Jack Yang. "He fits our company's values perfectly, and we look forward to his leadership and working relationships with strategic construction partners in developing and growing our civil business across the Americas."
About CCA
CCA, founded in 1985, is a leading construction, development and investment firm headquartered in Jersey City, NJ. It is a subsidiary of China State Construction Engineering Corp. Ltd. (CSCEC), one of the world's largest investment and construction groups. Operating in North America and South America, CCA run its business through four business platforms Plaza Construction, CCA Civil, CCA South America and Strategic Capital. Its services portfolio includes all facets of heavy civil and commercial construction management, general contracting, design build and program management, as well as public-private partnerships, real estate development, investment and project finance. Integrating its founding principles of integrity and innovation with Quality Assurance and Value Creation, CCA is committed to creating value and expanding happiness for all. Learn more about CCA, please visit http://www.chinaconstruction.us/
CCA Civil
CCA Civil, formed by CCA in 2005, focuses on the heavy civil construction market. CCA Civil has grown vastly over the years, providing general contracting and design-build services to various public agencies.
CCA Civil has completed many signature infrastructure projects, including the Alexander Hamilton Bridge Rehabilitation project and the Ventilation Facility for the East Side Access project in New York. CCA Civil entered the New Jersey market in 2014 by winning the Pulaski Skyway Contract #3 and Contract #4 projects. Whether the projects entail highways and bridges above ground or ventilation facilities and tunnels below ground, CCA Civil aims to complete them safely, on time and in budget while providing high-quality end products to the owner and the public.