News


The CRRC Plant Project Receives 2018 Silver Award for Engineering Excellence

KEYWORDS: Award CRRC Factory Plaza Construction

Plaza Construction received the 2018 Silver Award for Engineering Excellence from the American Council of Engineering Companies of Massachusetts (ACEC/MA) for the CRRC Rail Car Factory in Springfield, Mass.

In August 2017, Plaza achieved substantial completion of the project 45 days ahead of schedule. As the design-builder, Plaza oversees the entire design and construction of the $95 million CRRC Railcar Factory, as well as the installation of all major manufacturing equipment within the facility and more than two miles of rail lines.

Additionally, Plaza incorporated $10 million of owner-supplied equipment into the CRRC Railcar Factory project, installed two DC traction power systems for manufacturing and testing of railcars and five overhead bridge cranes with capacities of up to 25 tons.

Among the innovative technologies used in the design and construction of the project were the use of rapid-impact compaction (RIC) for in-place ground improvement, the installation of an oblique and curved 2,240-foot-long outdoor test track for completed rail cars and the incorporation of sustainable design concepts, including using 55 percent of local building materials, natural light and onsite storm-water management.

The CRRC Railcar Factory, a 205,000-square-foot facility on a 40-acre site, now serves as CRRC's North American headquarters and is used to assemble railcars that will be supplied to the MBTA in Boston for the Orange and Red line subways. It also has secured orders from the SouthEastern Pennsylvania Transit Authority (SEPTA) and the Los Angeles County Metropolitan Transit Authority (METRO).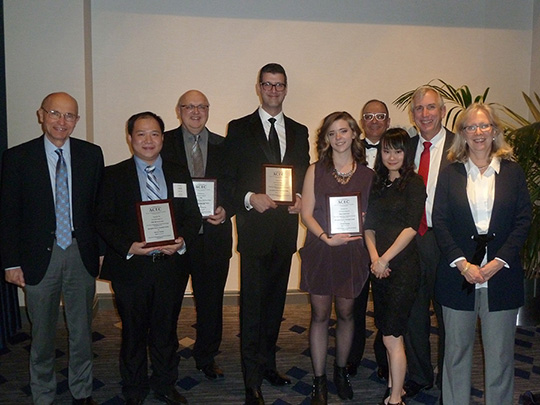 Plaza Construction and CRRC team receives the award at the ACEC/MA's 2018 Gala.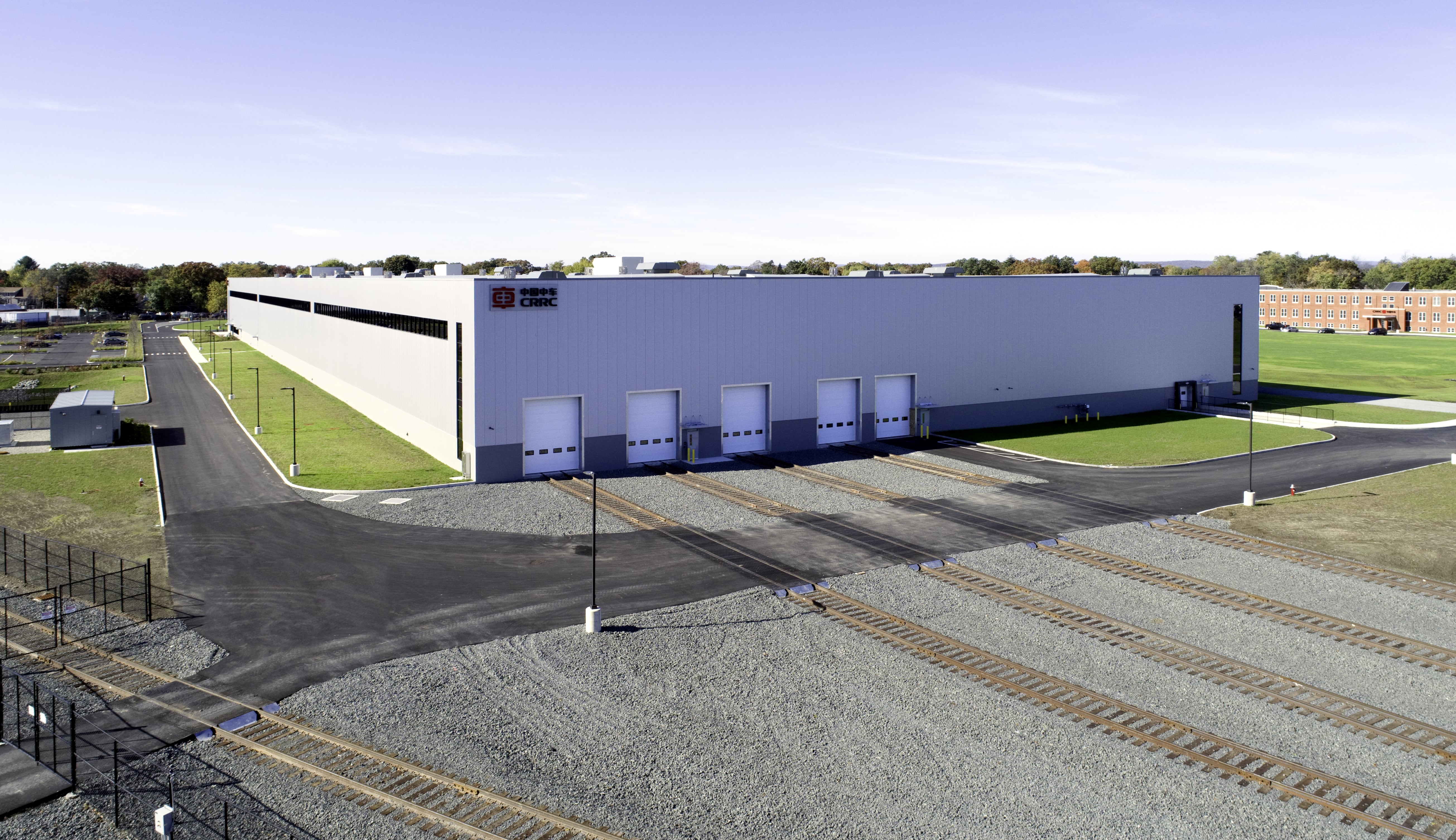 Rendering of the CRRC Railcar Factory